[COUNTDOWN]


Bonus #1: Healthy Families – Rehan Zaidi – 60 Min – $40 Value
This audio series is about transforming one's family by incorporating best practices regarding diet, exercise and energy. Join Dr. Rehan in this discussion and transform your families into healthy families.
Learn the difference between Modern Conventional Medicine and Eastern Traditional Medicine.

Learn how black-seed is used in light of Traditional Medicine.

Learn how one can bring about healthy habits into one family and bring about a culture of health.
This program is accompanied with a follow along powerpoint presentation so you can effectively take notes.

Bonus #2: Practical Tips on Optimum Health – Rehan Zaidi – 60 Min – $40 Value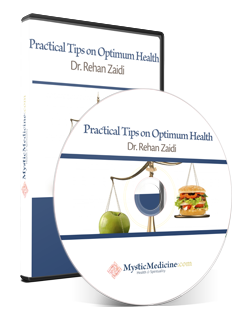 This audio program tackles various issues in health, such as diet, fitness and questions regarding traditional medicine. Join Dr. Rehan answers critical questions as to how one can practically living a healthy life.
Learn how one's diet can affect the body and how to bring ease to your body.

Learn about the various ingredients in one's kitchen that is not only harmful but slowly killing us.

Learn how many of the problems and diseases we are facing are a result of our diet and how hunger can eliminate them.
This audio lecture runs for about an hour and answers some of your most common questions about traditional medicine.

Bonus #3: Glowing Complexion – Rehan Zaidi – Video Presentation – $20 Value
This program is about transforming your skin by simply changing one's diet so one has a glowing complexion. Join Rehan in this video and learn how you can treat your skin to become more healthier and alive.
Learn how various substances in your body are harming you and your skin.

Learn how pollutants around you can contribute to an unhealthy skin.

Learn how various supplements can be taken to improve skin condition without purchasing chemical heavy creams.
This is a video presentation accompanied with a follow along powerpoint presentation so you can effectively take notes and improve your skin and have a glowing complexion.

Listen to How This Student Benefited:
As a mother of 5 and wife, I know that it is my duty to make sure my family are properly fed. I am thankful that Mystic Medicine has the "Come To The Kitchen Course" in a society where fast food is the fast fix for families, I am happy this course is teaching us how to properly eat and the blessings in nourishing our family with the correct foods, and how to make them The course offers recipes and advice that benefits everyone. I am also an avid bread baker and love the how to's for making your own. Ustadha Mehded Maryam Sinclair presents an important subject, easy on the ears, and good for the bellies! I pray that others take the course and "come to the kitchen" in a healthy way! 

Ameera Rahim | Author, Blogger and Homemaker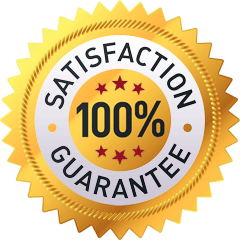 Our Guarantee
We are confident that you will be more than satisfied with your purchase of this course, We are providing a Lifetime Satisfaction Guarantee! The Lifetime Satisfaction Guarantee allows you to receive a full refund within 30 days no questions asked. If we can't make the course better for you then you can keep your money and continue to have the access to the course!