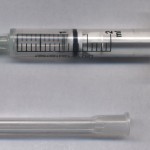 Though there will be differences in the way systems in different parts of the world are run, the outcomes are about the same everywhere. The theory of herd-immunity seems to be in doubt, side-effects to vaccines are more real than portrayed, and healthcare workers continue to scare people to use vaccines without investigating the research.
This paper doesn't say that vaccines should be avoided, but it does show there is a legitimate controversy.
The vaccination policy and the Code of Practice of the Joint Committee on Vaccination and Immunisation (JCVI): are they at odds?