Maximize Your Ramadan with Come to the Kitchen and Love what you Eat!
Let your food be your medicine and your medicine be your food. Practice the art of feeding and nurturing yourself and your family and friends. Perfect for anyone this Ramadan who loves to worship, to eat, to nurture, to heal, to give and to be of service to others. It's the right time for learning more about the bounty God has bestowed upon us and increasing our skills so we can be of greater benefit to our fellows by giving the gift of beautifully prepared, healing and nutritious food.
Regular Price:  $135 Ramadan Special: 
 $77
Course starts instantly upon registration. 100% online, 24 hours a day, 7 days a week. 
Listen to How This Student Benefited:
As a mother of 5 and wife, I know that it is my duty to make sure my family are properly fed. I am thankful that Mystic Medicine has the "Come To The Kitchen Course" in a society where fast food is the fast fix for families, I am happy this course is teaching us how to properly eat and the blessings in nourishing our family with the correct foods, and how to make them The course offers recipes and advice that benefits everyone. I am also an avid bread baker and love the how to's for making your own. Ustadha Mehded Maryam Sinclair presents an important subject, easy on the ears, and good for the bellies! I pray that others take the course and "come to the kitchen" in a healthy way! 

Ameera Rahim | Author, Blogger and Homemaker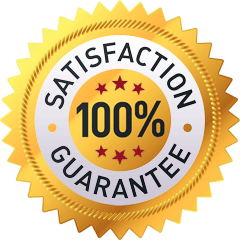 Our Guarantee
We are confident that you will be more than satisfied with your purchase of this course, We are providing a Lifetime Satisfaction Guarantee! The Lifetime Satisfaction Guarantee allows you to receive a full refund within 30 days no questions asked. If we can't make the course better for you then you can keep your money and continue to have the access to the course!