30 Days From Now You Can Find Yourself…
Shedding excess body fat, and keeping the weight off without effort…

Feeling fresh, energized, and alert from morning to night…

Eliminating sickness while turbo-charging your immune system…

Shrinking your risk for chronic diseases (like cancer, or hereditary illness…)

Happy and optimistic, with a clear, sharp mind…

On the fast-track to living a long, happy, healthy life 
All this, while filling up on delicious meals… anytime you want… without counting a single calorie…Sound good?  If so, then you're going to love what I have for you…
Here's What it's All About:
Each and every one of the benefits listed above comes naturally when you adopt a clean, healthy diet.
But if you're like most people, every time you try to build healthy eating habits something stops you.  You find that you're…
Too busy to wade through all the books and articles on healthy cooking.

Paralyzed by all the contradictory information about what's healthy and what's not.

Utterly alone, as friends and family tempt you back into old habits

Craving greasy, fatty, and sugar-filled foods day after day…
With all these forces fighting against you it's no wonder eating healthy is such a struggle…
But soon, it won't be.  Because I'm about to reveal something that will allow you to overcome every one of those barriers… so you can finally integrate a clean, healthy diet you actually enjoy into your everyday life… 
Before I do that though, I need you to do something…
 Your Own Personal Health-Food Guru
Imagine you had your own personal health-food expert/master chef right in your kitchen.  She answers every question you have about healthy eating, and lets you know exactly what foods are going to get you feeling slim, strong, and vibrant.  Anytime you're hungry, she's there to guide you step-by-step to make a meal so tasty that you (and anyone you cook for) go running back for more.
Within weeks (even days) you absorb so much culinary skill from her that you can confidently create delicious, healthy meals on the fly.
With someone like that in your corner it'd be hard not to live a healthier, happier life.
Now why did I have you imagine all that?  Because it's the best way for you to understand what I'm about to give you…
Eat Healthy the Easy Way
Recently I realized that I had to create a program that taught busy, everyday people how to create healthy eating habits that last.
The reason behind this was incredibly selfish.  You see, I'm a board-certified physician and my training in both Western medicine and Eastern healing has taught me the importance of diet in fighting disease.  Everything from depression to cancer can be avoided through good eating habits.  So I knew if I could get my patients to eat better I'd have a better shot at curing them – no matter what they had.
Trouble was, I couldn't just tell them to "eat healthier".  I had to give them the tools to do it.  And the only way to do that was to teach them how to make fast, healthy meals that taste great.
But I'm no chef, so to create this program I had to recruit some help.  And there was only one woman I trusted for the job…
Learn from the Legend:

Mehded Maryam Sinclair
Mehded Maryam Sinclair is a legend in my area.  She's known all over town for making healthy foods that people (even children) prefer over any fatty, greasy, junk-food alternatives.
Mehded Maryam Sinclair
She spent ten years as an apprentice mastering middle-eastern cuisine.  And 30 years studying everything there is to know about healthy cooking.  Her voracious appetite for learning about food and cooking methods had even earned her a nickname "The Food Spy".
I knew she was perfect because Mehded is not one of those chefs who uses obscure ingredients, or spends all day slaving away for one meal.  She's a busy grandmother of 5 so her style is more practical.  She works her magic using quick, simple recipes.  So after everyone cheerfully devours their meals, she's left with plenty of time to spend with her children.
When I approached her about creating this program, she jumped at the opportunity…
We spent the next few months putting everything together… boiling our collective wealth of knowledge down to the most important, practical tips on how to create a healthy diet.  We searched relentlessly for the best, easy-to-follow recipes to help people like you hit the ground running with a new, healthy lifestyle.
The result of all this work is our brand new course, Come to the Kitchen.
Come to the Kitchen: Let your Food be your Medicine
Come to the Kitchen is an online course you can access immediately.  It's packed with over 2.5 hours of instruction broken down into 6 mini-courses…
Each mini-course contains recipes (23 in total) which Mehded walks you through step-by-step.  Pictures of the preparation process and finished product are shown so you can feel confident that you're doing it right.  Mehded also narrates the entire time, giving additional tips and insights as you go.  It's as if she's right there in your kitchen, coaching you every step of the way.
Here's Just a Small Taste of What You'll Get From this Incredible Course:
Module 1: The Foundations
In-depth overview of what to eat and what to avoid (finally put an end to the endless online searching…)
Scientific breakdown of how food is processed in the body (good luck craving junk food once you know exactly how it's impacting your body…)
How to eliminate sugar cravings (with these healthy alternatives)
How to whip up soups and broths like a master chef (plus, 4 delicious uses for broth you'd never expect…)
3 tasty recipes for fresh snacks and salads ("Wow!" your friends with pink kraut, spinach salad, and cheesy courgettes)
  Module 2: Crash-Course in Meat and Veggies
Master the different cuts of meat (so you know exactly what to get when shopping)
Discover the magic of "formula" recipes (cook dozens of different dishes using one recipe, just by substituting a few simple ingredients)
How to create phenomenal meals out of food scraps (use this technique to whip up soups and broths like a master chef)
4 filling dinner recipes (Moraccan chicken, lamb with artichokes and rice, and two more that'll have everyone coming back for seconds)
Module 3: Layered Bakes, Roasted Dinners, and More…
Expand your culinary mastery with dishes from all over the Middle East (Palestine, Greece, Turkey, Egypt…)
Cook using simple, basic ingredients (you won't have to run to the store for obscure foods and spices)
5 nourishing dishes that taste great (Dawned Pasha meatballs, Mushakhan, fresh salsa, and more)
Module 4: Breads, Chapatti, and More…
Step-by-step instruction on how to make fresh breads in your own home (it's easier than you might think…)
Gluten-free and grain-free bread options (enjoy bread even if you're allergic to gluten or grain)
5 recipes that include Foccacia, Turkish Cheese pastry, and homemade chapatti (that taste as good – if not better – than your favorite restaurant's)
Module 5: Sweet Treats
Discover the secret ingredient that allows you to indulge in all your favorite sweet treats (it tastes sweet, but unlike sugar doesn't make you fat)
"Insider" tips on the best products and ingredients to use in desserts (and the surprisingly convenient way to get them)
5 out-of-this world dessert recipes, including apple pie, strawberry ice cream, and chocolate valentine cake (same great taste, but without refined sugar so you can enjoy them guilt-free)
Module 6: Cooking Techniques
Master the different cooking methods that can transform any novice into a seasoned chef
Discover the difference between braising, stewing, poaching, blanching, simmering – and learn the best times to use them
One simple trick to quickly prepare veggies (they'll look so vibrant they'll jump off the plate)
And that's just the beginning…
When you sign up for our Come to the Kitchen online course, you also get…
Access to the Online Forum (Included) Have any burning questions about food choices or cooking methods?  Post them on the forum and either Mehdad or myself will respond as quickly as possible.  (This is like having your own personal chef/nutrition coach available 24/7)
Weekly Motivational Emails (Included) Stay motivated and committed with weekly emails that'll keep you on track to create healthy eating habits.
Bonus Instructional Videos (Included) Discover the tips and tricks of professional chefs – such has how to cut an onion or carve up a whole chicken – that'll slash your prep time and have you cooking with confidence.
Printable Recipes (Included) Keep them ready and you'll know exactly how to get started on delicious, healthy dishes the second you set foot in the kitchen.  
Bonus Video: How to Get a Glowing Complexion (20min)

$20 value

FREE – Throw away the face creams and moisturizers.  In this video you learn how to get that clear, vibrant skin you love with just a few simple changes to your diet.
Bonus Audio #1: Practical Tips on Optimum Health (60min)

$

40 value

FREE –In this "Insider's only" audio program I take you on a deep dive into the effects food has on our bodies.  Find out:

Common ingredients in your pantry that are slowly killing you

How to reverse your risk for chronic and fatal diseases by tweaking your diet

Answers to the most common questions about traditional medicine and healthy eating

Practical tips on how to live a happy, healthy, stress-free life.
Bonus Audio #2: A Guide for Creating Healthy Families (60min)

$

40 value

FREE – Go beyond being a positive role model and learn how to get friends and family to join you in your healthy lifestyle.  Specific tips and insights offered here will teach you how to get loved ones to embrace this healthy way of living quickly and easily.
Ustadha Mehded Maryam Sinclair presents an important subject, easy on the ears, and good for the bellies! I pray that others take the course and "come to the kitchen" in a healthy way! – Ameera Rahim
This program is a one-stop-shop for creating a healthy diet that's easy to sustain.
You don't just learn the science behind healthy eating, you learn how to put that knowledge into practice.  With easy-to-follow recipes and a breakdown of cooking techniques, you'll gain the strong foundation you need to make healthy eating a natural part of your everyday life.
Once that happens, the changes you'll see in yourself will be night and day.  Your mind will begin to find peace and clarity as your mood lightens.  Your body will begin to feel as strong and vibrant as it did years ago.  Even your soul will feel nourished, as you'll have more energy to praise and serve that higher power…
So sign up for Come to the Kitchen right now, and receive:
2.5 hours of instruction – you can start viewing immediately online

Over 2 hours of bonus material – completely free

Access to the Online Forum – get your questions answered by experts

Printable recipes and reminder emails – you can take to the kitchen with you
[/custom_list]
    Come to the Kitchen
Go Through the Entire Course For

FREE

If You Choose
This program is a must-have for anyone looking to live a happy, healthy life.  Since so many people can benefit from it I wanted to make it as affordable as possible…But I can't give it away to everyone.  After all Mehded had to cook all the recipes so she could take pictures of them, and that left us with one heck of a grocery bill…Plus, if too many people join then we risk overcrowding the online forum…
So to keep the forum at a manageable level we need to weed out those who were not truly serious about adopting a fresh, healthy lifestyle.  To do this (and to hopefully pay off those grocery bills) we decided to make this course available to you, right now, for only $135.
Compared to the money it would cost to take a cooking course ($75-$200 – where they only teach you one meal!), you're getting this at one heck of a bargain.
And I haven't even brought up the best part yet…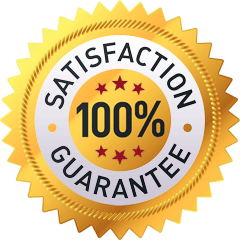 Because we only want you to buy this program only if you truly love it, we're going to let you try the entire course for a full 30 days RISK FREE. You can watch all the videos, try all the recipes, checkout all the bonuses… and then decide if you want to buy.  If you're not satisfied for any reason, just send an email to info@mysticmedicine.com within 30 days of your purchase and we'll refund your money promptly and in full.  No questions asked.

You have absolutely nothing to lose.  Sign up for

Come to the Kitchen

 today and try the entire course for FREE for the next 30 days.  If you decide it's not for you, let us know within 30 days and we'll refund your money no-questions-asked.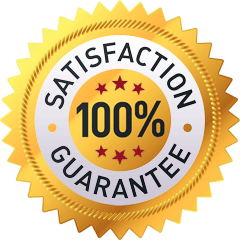 Our Guarantee
We are confident that you will be more than satisfied with your purchase of this course, We are providing a Lifetime Satisfaction Guarantee! The Lifetime Satisfaction Guarantee allows you to receive a full refund within 30 days no questions asked. If we can't make the course better for you then you can keep your money and continue to have the access to the course!
Need Support or Have Questions? Contact us at info@mysticmedicine.com